The Art of Wine
It was the love for wine and his passion to explore the vinification procedure that led Yiannis Papadopoulos, a civil engineer by profession, to plant a small family vineyard in the outskirts of Drama in 1993.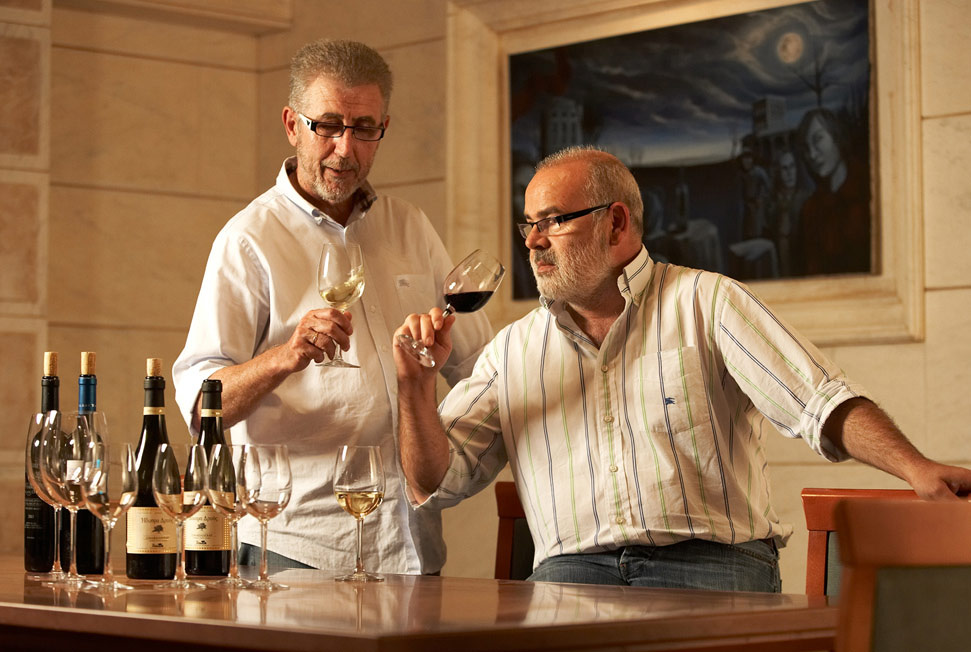 History
The story begins when Yiannis Papadopoulos, a civil engineer by profession, decides to make the wine he loves to drink and share with his friends. This decision soon changed the nature of his relationship with wine: From the role of the wine lover, he pivoted to the winemaker role. First he revives a family-owned vineyard and constructs a frugal facility that would house the wine making process in his old paternal home in Mikrochori, Drama. A small underground cellar is built for the aging of the first vintage and the ones that would follow. The first experimental wines are released with the contribution of consultant oenologists and show enormous potential. Some years later, his friend and fellow wine lover Yiannis Kalaitzidis, architect and engineer, joins in partnership.  
Following that time's trends and focusing on Bordeaux-varietal wines, the first varieties planted were international, including Sauvignon Blanc, Cabernet Sauvignon, Merlot, Chardonnay and Syrah that were followed by a discerning selection of Greek emblematic varieties such as Assyrtiko, Malagousia, Agiorgitiko and Xinomavro.
In 2009 Akis Papadopoulos returns from his Bordeaux studies and takes over as Chief Oenologist after his father, Yiannis. Iralklis Topalidis joins the team as viticulturist, seeing after and assessing vines, focusing on the importance of the vineyard in quality winemaking. After years of research and experimentation and an enthusiastic response from consumers, trade and press in many countries around the world, Wine Art Estate is still dedicated to quality, and to a winemaking philosophy that respects harmony and balance.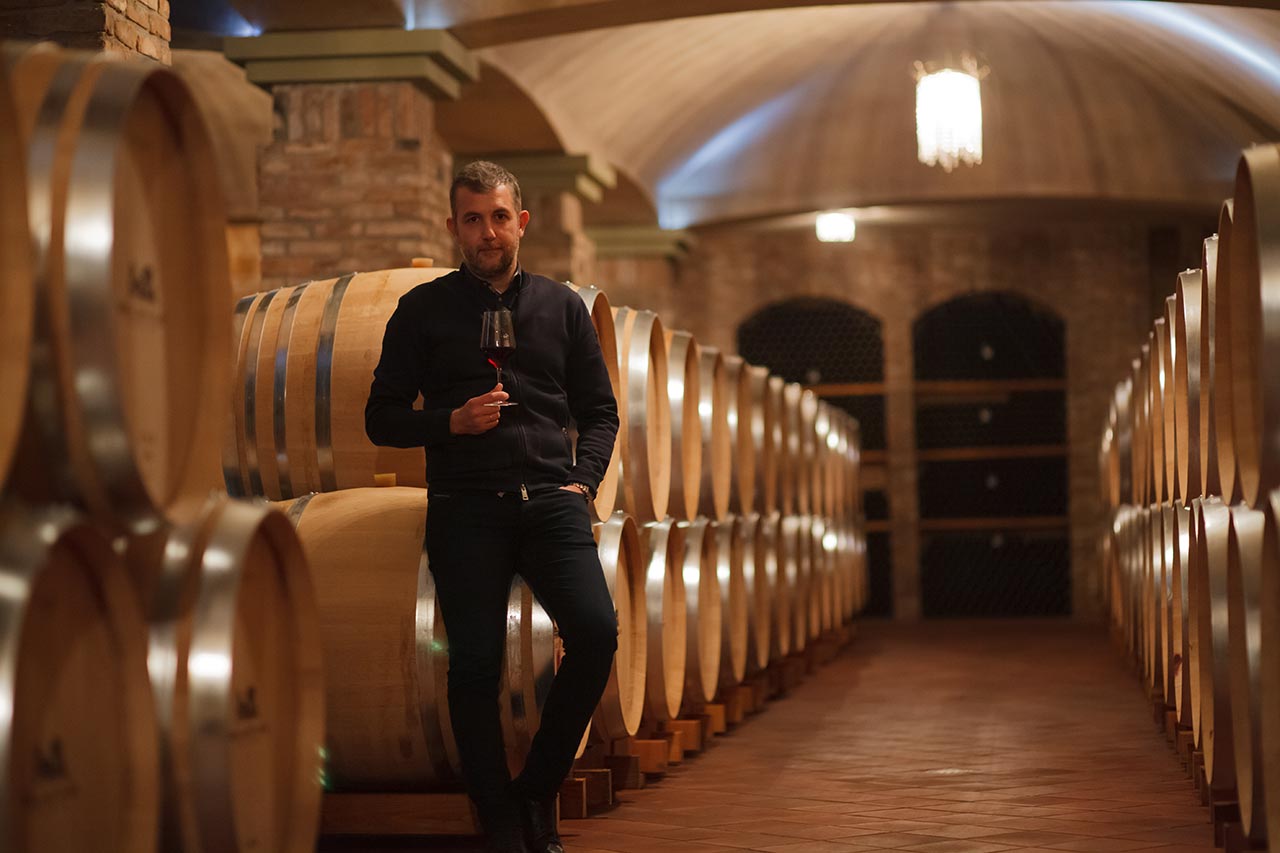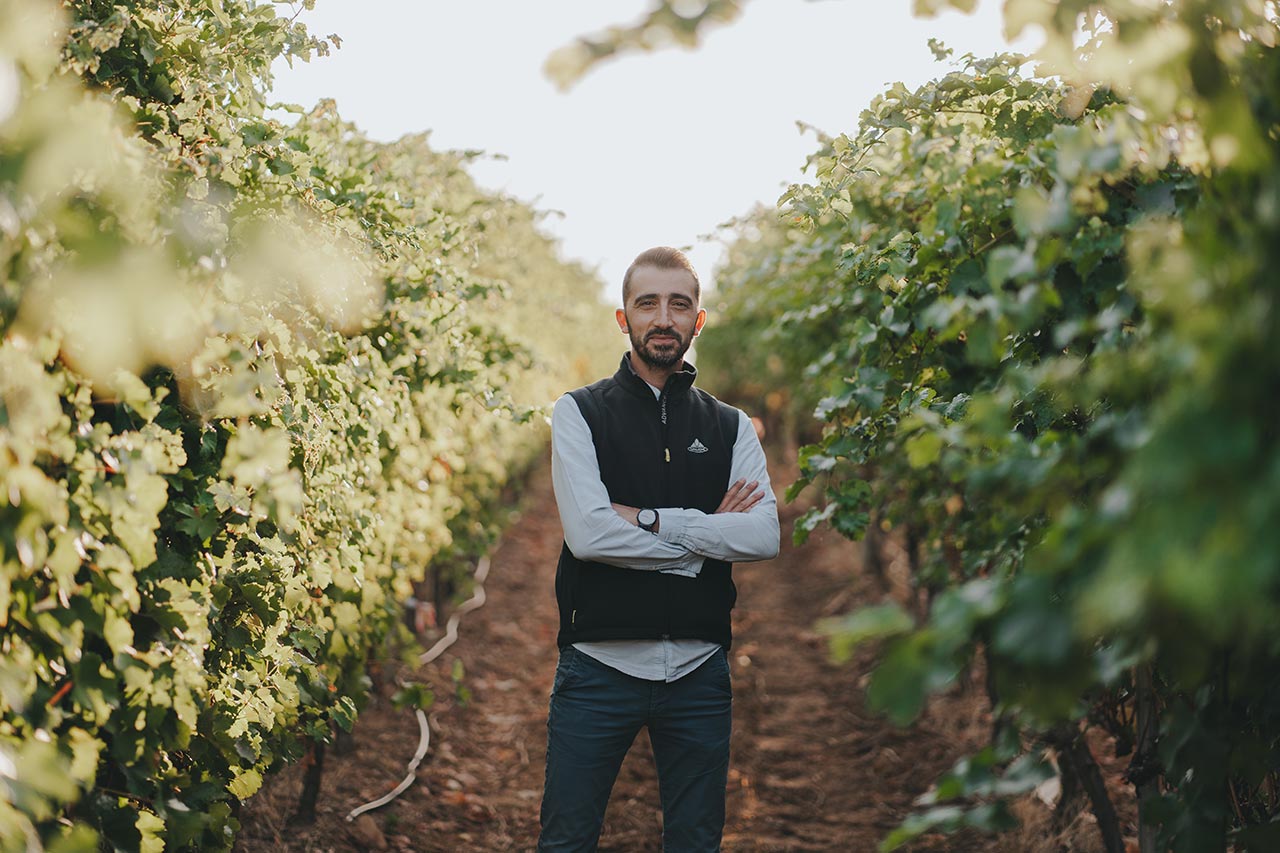 Philosophy
Great wines begin in the vineyard and are grown by those who adapt, listen to nature and are respectful of the land's energy. We remain committed to maintaining sustainable winegrowing, to producing high quality wines without compromise and to preserving the nature for generations to come.
Our experience spans three decades in winemaking and during this time we have adopted an intimate block-by-block approach. We remain focused on our core belief, that the best wines are the result of the connection between nature and man.
Our Wines
Our wines give a voice to the soil of our vineyards, expressing the characteristics of the region's microclimate and the individuality of our terroir. Our aim is to allow the character and finesse of the fruit to shine.
It starts with the fruit
Great wines begin in the vineyard