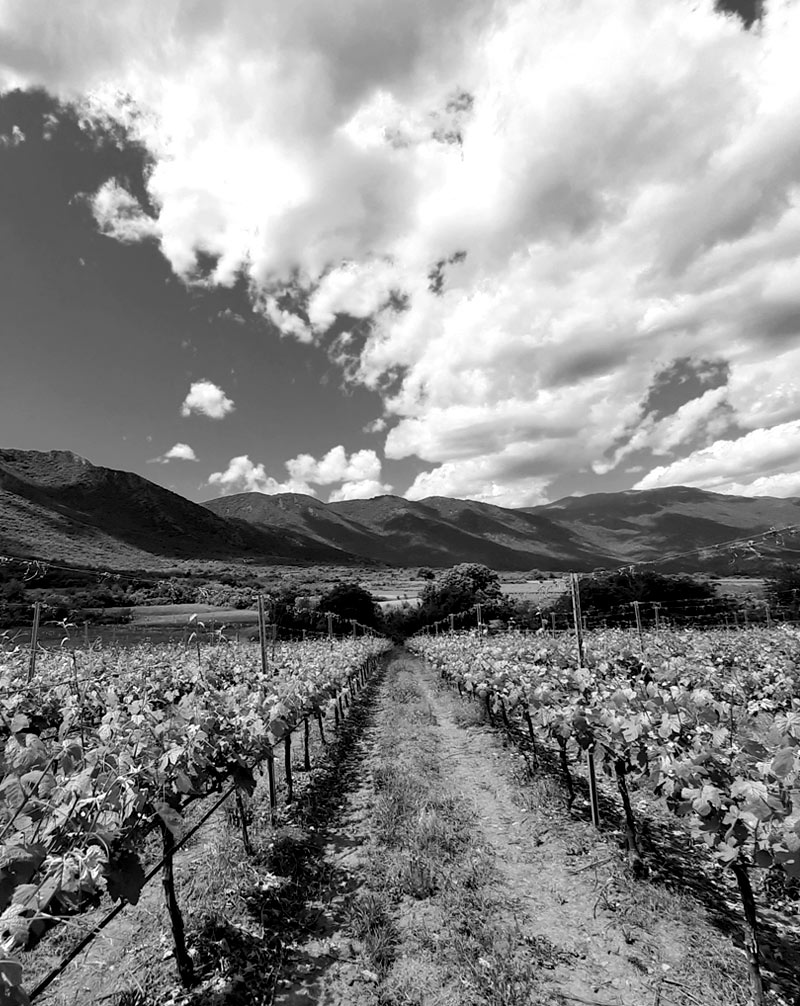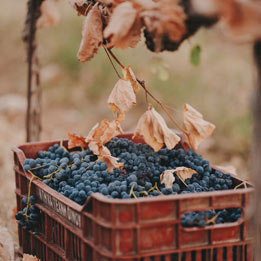 The vineyards
Our vineyards are planted on carefully chosen slopes, situated between two parallel mountains, Mount Falakro and Mount Menikion. These mountains create a unique growing environment with amazing potential for the production of distinctive wines. The microclimate of the area fosters the production of full-flavoured and balanced grapes with great aromatic potential.
The soil is mainly sandy-clay over limestone layers, suitable for the cultivation of the Greek and foreign varieties planted and ideal for the development of their characteristics. The blocks at Kali Vrisi area, a location known since ancient times for the cultivation of the vine and the production of wines and as indicated by the ruins of a Sanctuary of Dionysus, were selected for their rich soil, as a premium wine growing area.
The French grape varieties Sauvignon Blanc, Chardonnay, Cabernet Sauvignon, Merlot, Syrah, the Italian varieties Sangiovese, Nebbiolo, the Portuguese variety Touriga Nacional and the Greek varieties Assyrtiko, Malagousia, Xinomavro, Agiorgitiko, Lemniona and Mavrodaphne are carefully tended, to ensure top quality fruit.
The ultimate result is wines that are firmly rooted in a distinct sense of place, characterized by freshness, finesse, and elegance.
4 5
The winery
Our winery, designed by Yannis Kalaitzidis, is the soul of the "Wine Art" Estate and is located on the outskirts of Drama, in the village of Mikrochori. Built in modern style, but with many traditional elements, it houses all winemaking facilities as well as the wine cellars and offices.
Today, the winery is composed of two buildings that span the two sides of the road and are connected by an underground tunnel that quarters the impressive cellars. Here, our wines mature in a steady, cool environment in French oak barrels and in bottles, depending upon their grape varietal, their blends, their ageing phase and whether the wine is red or white.
The functional, spacious vinification area houses the state-of-the-art equipment for the production of world-class, quality wines that embody the spirit and character of this special terroir.  
3 0 0 0 m ²